TSI's centers-of-excellence provide new turbochargers and full after-sale support for all your turbocharger needs.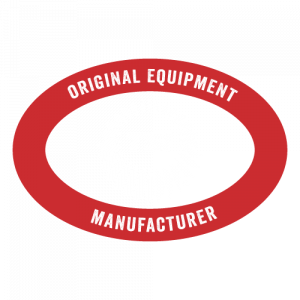 TSI maintains two Kansas, USA facilities to serve the market's turbocharger needs. Our Salina, Kansas location houses our manufacturing, engineering, and testing capabilities with over 93,000 ft2  of office, machine shop, and warehousing space. Our McPherson, Kansas facility houses welding, machining, and assembly capabilities with 42,000 ft2 of shop and warehouse space. Our turbocharger facilities are models of operating efficiency and new technologies. Here, TSI brings together the entire range of turbocharger solutions, including product development and lean manufacturing, repair and testing, and inventory and shipping. Thanks to the collaborative work of facility engineers, customers enjoy even quicker response and a much more effective team effort.
Closed-Loop Turbocharger Facilities Testing

Proper turbocharger testing is vital to achieve exceptional performance, and only TSI maintains sophisticated in-house testing capabilities for quick, reliable results. Our 6,200 square-foot test cell houses two turbocharger test stands that permit testing of all our turbo lines. This closed-loop system simulates actual on-engine conditions with two gas-fired burners. Real-time internet test monitoring allows the option of remote witness testing.
Testing capabilities for large and small turbochargers include mechanical, design point, and compressor mapping tests, giving our customers the utmost confidence in a proven, verified product. Testing is used to establish baseline performance data, facilitate troubleshooting, and enable product enhancements. As a matter of policy, every new TSI turbocharger is tested before delivery, as are all new turbocharger upgrades when first developed. Upon request, customers are welcome to take advantage of our testing and expert engineering analysis for rebuilt turbochargers.
Turbocharger Facilities core capabilities

turbocharger specialty machining tools
At TSI, we distinguish ourselves by continuously finding innovative ways to improve our manufacturing technologies. Our engineering team — comprised of engineers, technicians, and craftsmen — are dedicated to developing value added, innovative solutions for our customers. From our custom door-to-door pickup and delivery to our premium product offerings, our commitment remains steadfast in maintaining legendary service our customers have come to expect.
We have been very successful understanding the various challenges our customers face by going into the field and using data gathering devices on pieces of equipment, which are able to record information on the application in real time. This data gathering system measures engine operating parameters.

Address
1648 West Magnolia Road
Salina, Kansas 67401
Established
1972
Property
11 acres
Roofline
93,000 ft2
Shop
46,000 ft2
Warehouse 
11,000 ft2
Equipment

5-ton crane (3)
3-ton crane (1)
2-ton crane (10)
1-ton crane (12)
1/2-ton crane (9)
1/4-ton crane (2)

Address
1404 Mohawk Road
McPherson, Kansas 67460
Established
1991
Property
7 acres
Roofline
42,000 ft2
Shop
27,000 ft2
Warehouse
15,000 ft2
Equipment
5-ton cranes (3)
3-ton cranes (1)
1-ton cranes (7)
1/2-ton cranes (2)
Engineering Manager/
Technical Support