Cooper's Goal: Customers receive quality products and services,
and everyone goes home safe!

QUALITY PRODUCTS MADE SAFELY
The safety of our employees and customers, the health of our environment, and the protection of the public are all core values at Cooper. We are committed to delivering the best quality and safest products and services in the industry.
Our employees and customers are our most valuable assets, and it is our policy that every person is entitled to a safe and healthy place or job site. At Cooper, we have a zero-injury culture that drives all that we do. From servicing the industry's reciprocating compressors in the field to producing parts in our factory, the safety of our employees, stakeholders, and the protection of the environment is our priority.
Cooper maintains a robust and comprehensive system to safeguard best-in-class quality for every customer. We leverage our most important resource – our people – to understand and improve upon our processes every day.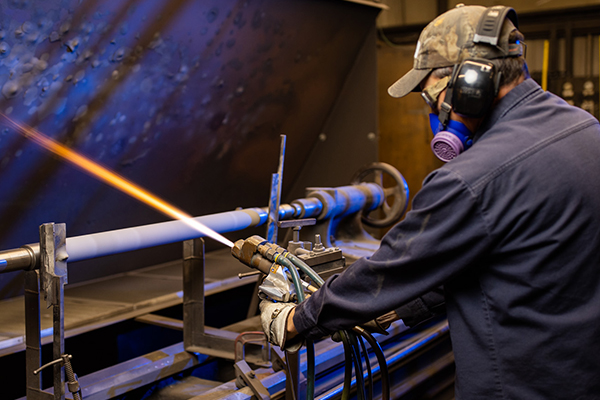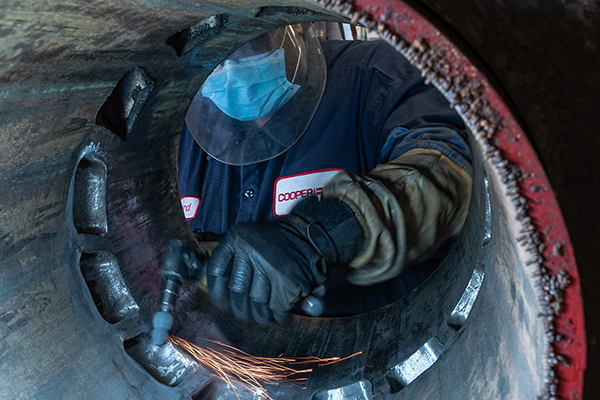 CONTROL & MINIMIZATION OF RISK
HEALTH, SAFETY, and ENVIRONMENTAL
Cooper's long-term success stems from our ability to deliver quality products and services while protecting people and the environment in which we operate. We will continue to place emphasis on protecting the health and safety of our employees, customers, the environment, and the communities where we operate. We will review and continually improve our practices to drive improvements in health, safety, and environmental (HSE) performance.
Our goal is to prevent injuries, accidents, illnesses, or harm to the environment on a daily basis. Cooper requires the active commitment to, and the accountability for, HSE from all employees and contractors.
OEM QUALITY PRODUCTS AND SERVICES
At Cooper, each of us is a trusted partner to our customers and we want to enable their success through everything that we do. As part of this commitment, we believe in doing the right thing and delivering the best quality and safest products and services in the industry.
Every Cooper employee is committed to passionately driving customer satisfaction, ensuring strict compliance with laws and regulations, and sustaining continual improvement.
At Cooper, our unique zero-injury culture drives every element of our business.