Stay up-to-date with Cooper Machinery Services' latest news and archives.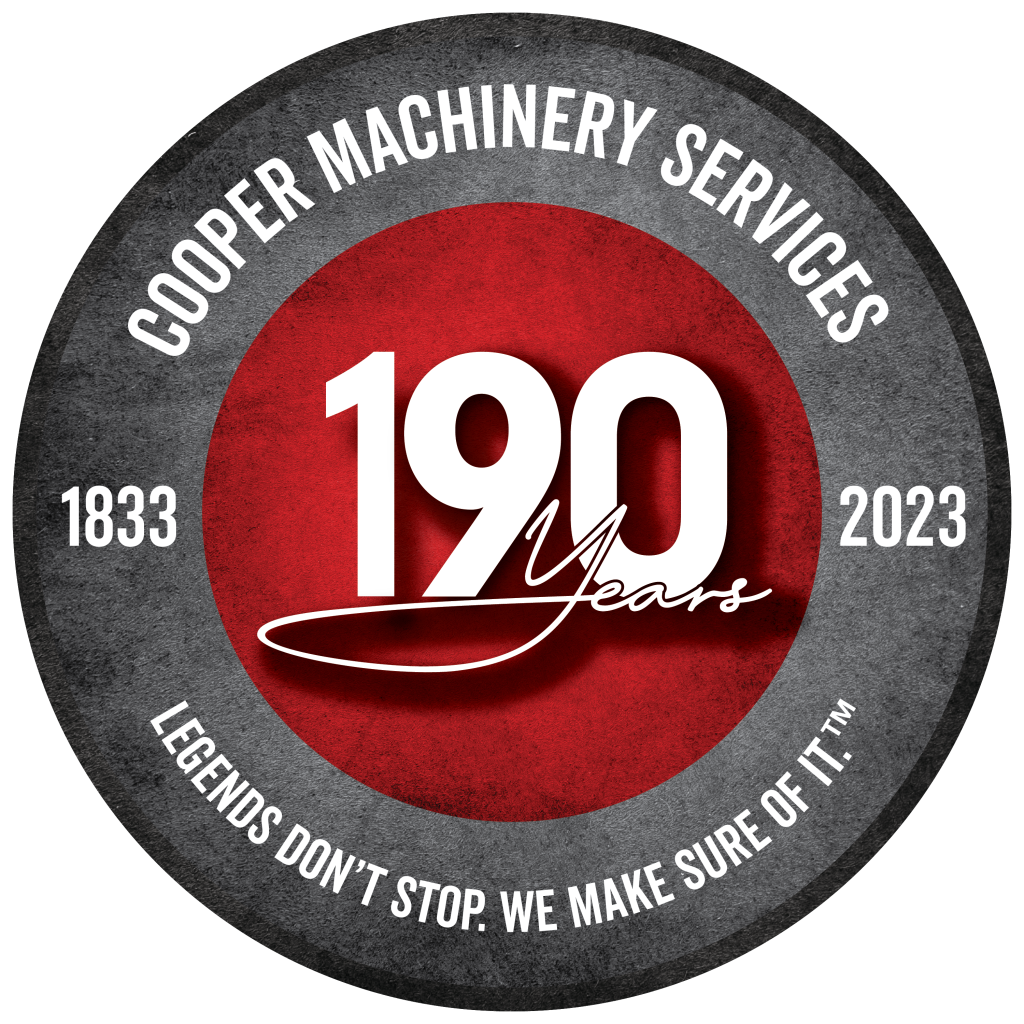 cooper's acquisitions since 2019
Cooper Machinery Services (Cooper) is dedicated to providing world class after-sale support to the owners and operators of large gas engines and compressors. The flagship of our after-sale offering is our lineup of parts and equipment including high quality engine and compressor parts, engine and compressor upgrades, turbochargers, and complete refurbished engines.  
Since 2019, our parts and equipment offering was substantially enhanced through acquisitions of some of the market's finest after-sale support companies.
| Acquisition | Area of Expertise |
| --- | --- |
| TrueRock Holdings, LLC | Gemini compressor parts, repairs, and technical support |
| Archrock Turbocharger Division | Engine turbochargers |
| Energy Dynamics LLC (EnDyn) | Ajax, Superior, and Waukesha engine parts, repairs, & complete remanufactured engines and compressors |
| Epic International Inc. | Large bore engine and compressor parts for CB, Clark, IR, & Worthington​ |
| HOERBIGER Corporation of America - Power Piston Ring Product Line | Engine power rings for large bore and small bore engines |
| HOERBIGER Engine Services Division | Engine performance & emissions reduction upgrades for all compression engines​ |
| Reciprocating Technology Services Inc. | Large bore engine service |
| Sinor Engine Co. | Superior engine & compressor parts, repairs, and complete remanufactured engines and compressors |
These strategic acquisitions, coupled with Cooper's legacy after-sale support network, provides the market the most complete and highest quality supplier of compression and power equipment in the world. No company can provide a greater breadth and depth of parts and equipment for the world's compression and power equipment than Cooper.
Our mission is to provide common sense solutions for our customers and to earn our way into their engine room. With our new parts and equipment offering, Cooper stands ready to complete that mission.