the Good neighbor rule is here.
On March 15, 2023, the U.S. Environmental Protection Agency (EPA) released the Good Neighbor Rule which requires upwind states to reduce emissions of the ozone precursor NOx from electric generating units (EGUs) and certain stationary industrial sources, in accordance with the EPA's 2015 ozone National Ambient Air Quality Standards (NAAQS).
(23) states affected by the Good Neighbor Rule include:
Good Neighbor Rule Highlights
The rule requires a large portion of the reciprocating compression fleet in the United States above 1,000 hp to operate at no more than 3 g/bhp-hr NOx emissions for 2-stroke cycle lean burn engines, 1.5 g/bhp-hr NOx for 4-stroke cycle lean burn engines, and 1 g/bhp-hr NOx for 4-stroke cycle rich burn engines by mid-2026.
Cooper understands that requirements associated with the Good Neighbor Rule, particularly the horsepower limit and narrow implementation window, have come as a surprise to many in the industry, and that there is great concern around the cost and speed at which these engines can be upgraded.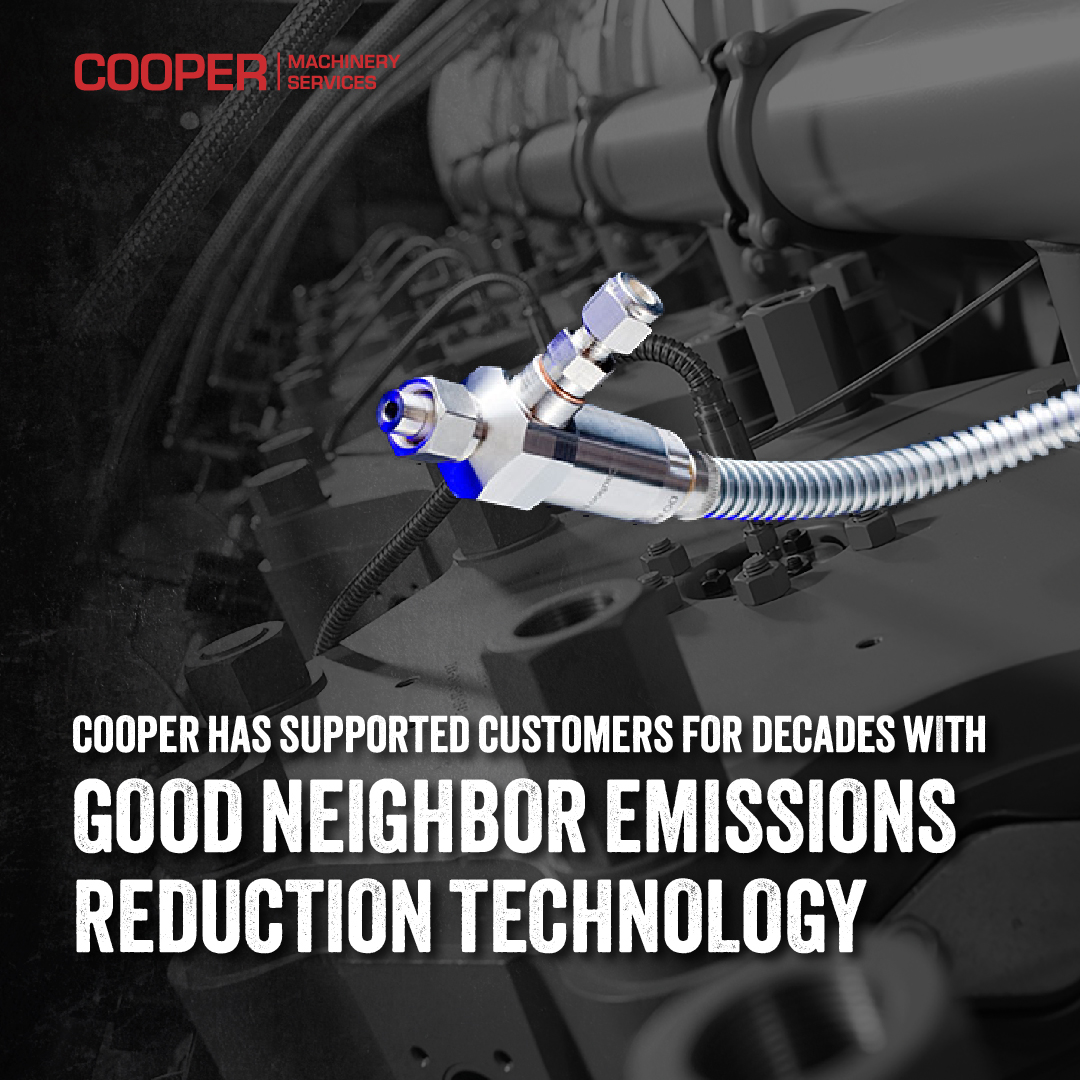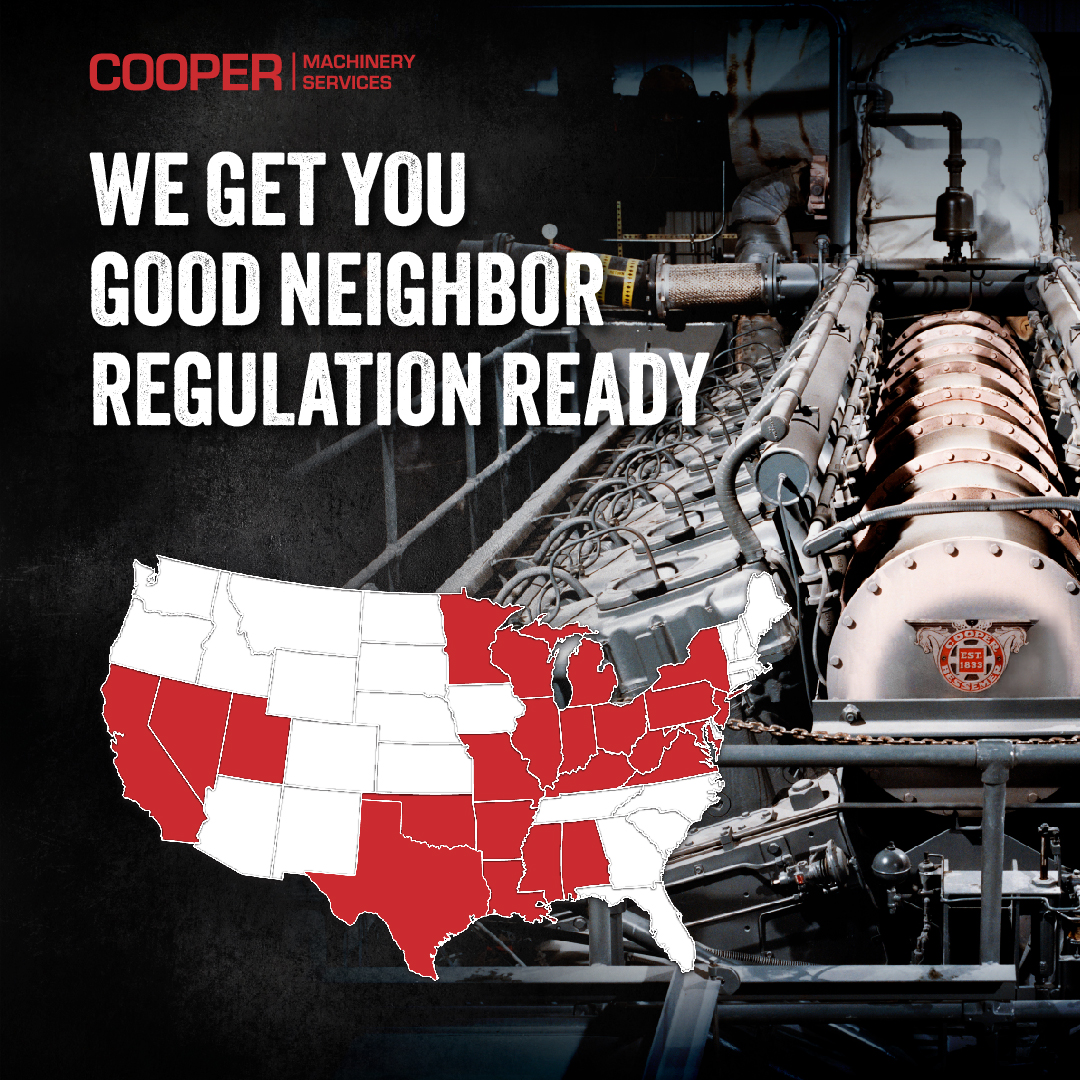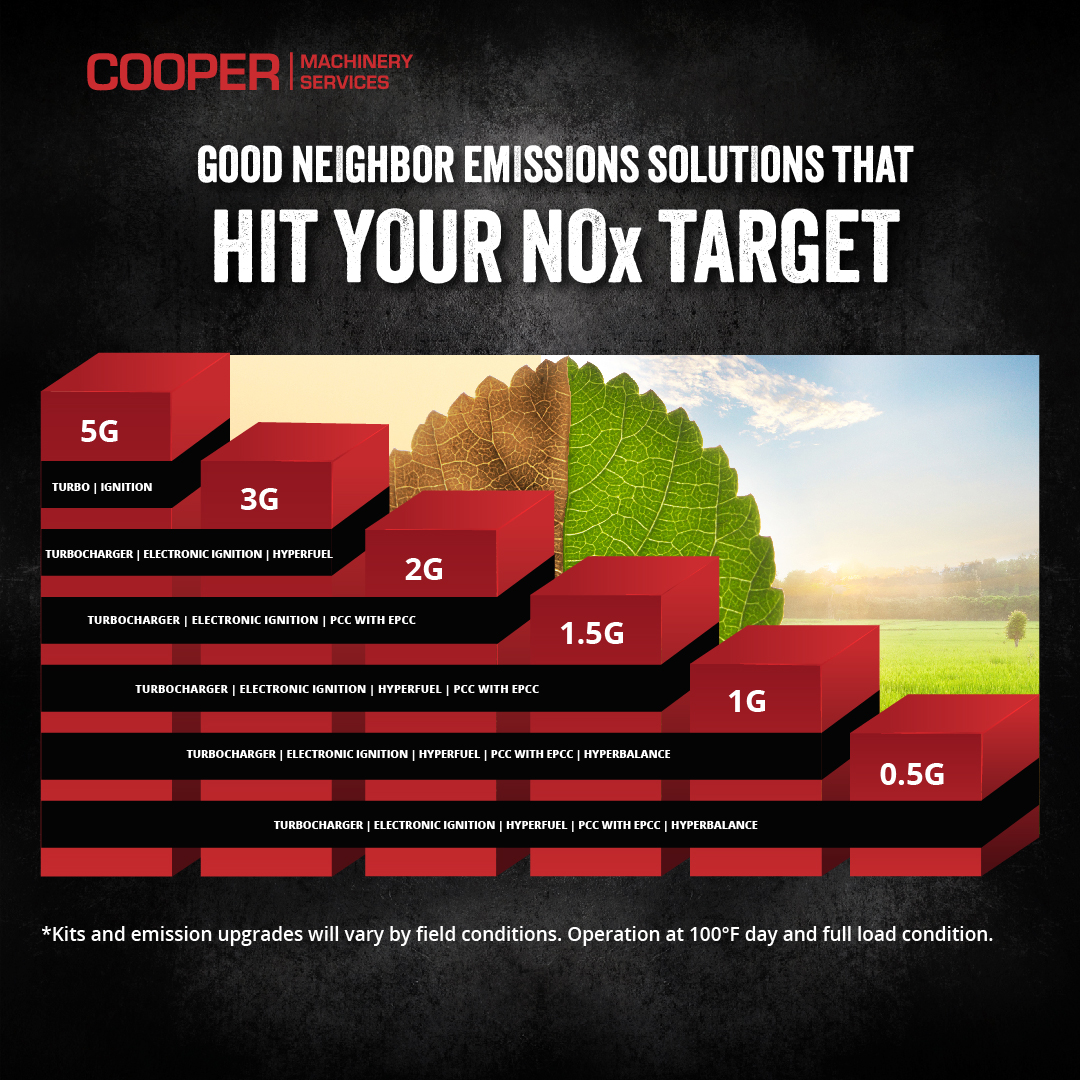 Cooper Stands Ready for the
Good Neighbor Rule
In preparation for Good Neighbor, Cooper has invested millions of dollars in expanding our operations and perfecting our CleanBurn™ technology, which has reduced emissions in the industry for decades. As a result of these efforts, Cooper has the parts, manpower, and technology available to help you achieve compliance with Good Neighbor in a cost-effective manner.
Cooper's standard CleanBurn™ kits will take 2-cycle lean-burn engines down to the required 3g/bhp-hr NOx and a 4-cycle lean-burn engine down to 1.5g/bhp-hr NOx. Cooper's CleanBurn Plus™ technology achieves 0.5g/bhp-hr NOx on both 2-cycle and 4-cycle engines.
Our goal is to keep the industry's Cooper-Bessemer°, Clark, Ingersoll Rand, and Worthington engines running long into the future. 

Legends Don't Stop. We Make Sure of It.™
Helping Our Customers with their journey