CleanBurn PlusTM Superior 825 Engine
An Emerging LegendsTM Series Product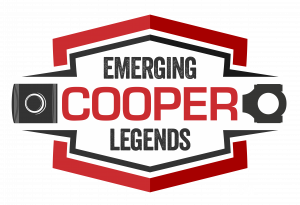 AN EMERGING LEGENDSTM SERIES PRODUCT
Cooper Delivers Environmentally Sound superior engines & retrofits
Cooper has invested heavily in research and development of the latest version of the Superior 825 family of engines, the CleanBurn Plus™ Superior 825 engine line. The engine reduces emissions levels through redesign of engine components and combustion geometry.
The CleanBurn Plus™ system provides the reliable operation of the Superior SGT series engine while achieving 0.5 g/bhp-hr NOx emissions and reducing greenhouse gas (reduced fuel slip and improved fuel economy).
The technical enhancements to the Superior engine consist of:
Bolt-in pre-chambers
Use of ePCC eliminates check valve maintenance
Upgraded control system & turbocharger
Mass-based air/fuel ratio controls.
Each design element contributes to better operational flexibility and environmental compliance. Explore them with us and see how the new CleanBurn Plus™ Superior 825 engine is an Emerging Legend™.
Cooper's pre-combustion chamber technology is on the cutting edge of combustion science. Leveraging our 40+ years of experience producing low-emissions innovations, we have updated the design of the bolt-in pre-chamber. With these pre-chambers, combustion is stable and repeatable which leads to better engine performance and control over all pollutant emissions.
ePCC Eliminates check valve maintenance
Cooper has adopted the ePCC technology as it allows for precise fueling of the pre-chamber across the entire operating range of the engine. Tuning the ePCC for optimum performance provides excellent combustion while reducing emissions, eliminating check valve maintenance and improving the reliability of engines with pre-combustion chambers.
CLEANBURN PLUSTM SUPERIOR 825 ENGINE Upgraded Control System
Cooper offers a completely new control system for the CleanBurn Plus™ Superior 825 engine. This system uses mass-based air/fuel ratio control which accommodates changes in gas quality and changes ambient conditions without sacrificing emissions. The CleanBurn Plus™ Superior 825 engine uses an Allen Bradley-based controller which provides enhanced unit monitoring and controls.
Cooper's new CleanBurn Plus™ Superior 825 product is the newest member of the Emerging Legends™ Series, our portfolio of new products and services that advance the industry and transform Cooper's traditional way of doing business. Emerging Legends™ serves as a testament to the Cooper commitment of optimizing performance of legacy engines and compressors, helping our customers extend the life of their equipment, and bringing environmentally sustainable solutions to the market.