Robust capabilities for hard-working gas compression equipment.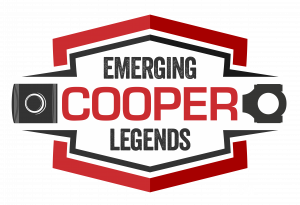 AN EMERGING LEGENDSTM SERIES SERVICE
on-site engine & Compressor machining repairs
As part of our Emerging Legends™ series of new products and services, Emerging Legends™ series of new products and services, Cooper is excited to provide field machining to our compression customers.
When time and wear take their toll on hard-working gas compression equipment, it is sometimes necessary to re-machine key parts so they can, once again, perform at their peak efficiency. To assist our customers with this process, Cooper has added robust field machining capabilities to our arsenal and can now service most brands of gas compression and power generation equipment.
Cooper's field machining services save time and money by providing a cost-effective alternative to equipment removal. Our experienced service technicians can perform multiple machining tasks onsite including base and frame laser alignment, wireline, line bore machining, metal spray, compressor liner replacement, and more. At Cooper, we pride ourselves on servicing most makes and models of high-speed and slow-speed engines and compressors including O.E.M. brands such as AJAX, Cooper-Bessemer, Enterprise, Gemini, and Superior. Non-O.E.M. brands include CAT, Clark, Ingersoll Rand, Waukesha, and Worthington.
With a product line so broad, it is a top priority of Cooper that we employ and train only the finest field machining service personnel in the industry. We qualify our service representatives and technicians to ensure they are highly trained, sensitive to the customer's needs, and always prepared to provide quality and quick global response — anytime, anywhere. Cooper has strategically located shops all around the globe to serve our customers.
Our field machining technicians are supported by a large and O.E.M.-trained engineering team that maintains deep knowledge and extensive experience in gas compression and power generation equipment. We understand that your equipment is critical to maintaining the operation of gas gathering, gas transmission pipelines and power generation, and we are committed to providing a solution to repair engines and compressors that saves you time and money.
Cooper's new field machining services are an inaugural member of the Emerging Legends™ Series, our portfolio of new products and services that advance the industry and transform Cooper's traditional way of doing business. Emerging Legends™ serves as a testament to the Cooper commitment of optimizing performance of legacy engines and compressors, helping our customers extend the life of their equipment, and bringing environmentally sustainable solutions to the market.
Field Machining Capabilities