Cooper has expanded its after-sale capability to include the CAT G3600.
WE TREAT CAT ENGINES LIKE THEY ARE OUR OWN
cat g3600 engine OVERVIEW
Cooper now offers complete remanufactured heads for exchange, along with all accessories including high quality pre-chambers, check valves, and gasket kits.
Starting in mid-2021, Cooper will begin offering full overhaul kits, including all components required for the 25K and 50K maintenance cycles, for the CAT G3600 GP engines (3606/3608/3612/3616 A3 & A4 models).  
Our new Cooper CAT G3600 power head cell will deliver our customers a fully assembled and tested power cylinder head that includes all new components: springs, keepers, valves, guides and valve seats. This 'premium' rebuild includes an inconel exhaust valve, a Cooper-only design, for improved reliability and operational life.
Our new Cooper CAT G3600 pre-chambers have been thoroughly vetted by the industry and are virtually leak free.
cat g3600 engine overhaul packages
Cooper will be offering complete CAT G3600 engine overhaul packages for 25,000 hour, 50,000 hour, 75,000 hour, and 100,000 hour turnarounds.
| Componentry | 25K Hour | 50K Hour | 75K Hour | 100K Hour |
| --- | --- | --- | --- | --- |
| Exchange Heads | | | | |
| Waste Gate | | | | |
| Turbocharger | | | | |
| Rod Bearings | | | | |
| Pre-Chamber | | | | |
| Fuel System | | | | |
| Power Pistons | | | | |
| Power Liners | | | | |
| Main Bearings | | | | |
| Choke Assembly | | | | |
| Power Rods | | | | |
| Cam Bearings | | | | |
| Vibration Dampener | | | | |
Our CAT G3600 overhaul kits are built and shipped in one assembly which prevents the customer from spending hours placing orders for individual components. We also offer custom-designed kits for individual customer needs.
cat g3600 power head exchange program
As part of our offerings, Cooper will provide complete CAT G3600 power heads with pre-installed pre-chambers. The fully assembled cylinder heads and pre-chamber (PCC) are hydrostatically pressure tested, certified, and are delivered ready to install with our premium head gasket kit.
THE PROCESS
CAT G3600 heads are fully disassembled, cleaned, and visual and mag-particle inspected.
All freeze plugs are removed and replaced with new plugs. The head is hydrostatically pressure tested to verify the integrity of the head.
Heads are fully assembled using all new premium components including springs, valve keepers, Markisches Werks valves, and valve seats.
Used, re-qualified, and or reconditioned parts are not utilized.
A Rottler CNC machine tool is utilized to machine all valve seats to ensure precise concentric and vertical alignment of the valve seat, the valve guide, and the valve land.
Full assembly of the head includes new PCC components. 
The assembled head is then pressure tested to assure readiness for operation.
Delivered head assembles are ready for immediate installation on the engine. All gaskets are incorporated into the assembly or provided as part of the delivered head kit.
Head UX program is available for all customers.
Our standard one-piece pre-chambers are designed in collaboration with the Department of Energy's (DOE) Sandia National Laboratory and the Combustion Research Facility. Our pre-chamber system, which is made from a solid steel billet, has been fully tested and vetted in the field by both producers and midstream pipeline companies in the harshest environments.
ADVANCED DESIGN  |  Our patent-pending designs feature a Hastalloy 242 seal with wound titanium spring between the body and the removable tip that is certified to 26,000 psi (17,093 bar) and provides continuous positive pressure against the sealing surfaces under all conditions — guaranteeing that leaks will not form.
QUALITY CRAFTSMANSHIP  |  Our Pre-Chambers are manufactured in the USA under AS9100 (aerospace) certification. We are so confident in our product that we offer the industry's best warranty: 90 days "no questions asked" along with our 25,000-hour extended performance warranty.
CONVENIENCE FOR THE CUSTOMER  |  Our Pre-Chambers and fuel check valve kits come pre-packaged with all of the necessary seals and gaskets required for installation. If you are performing a top end, we also offer a premium head gasket kit.
WANT MORE QUALITY & CONVENIENCE  |  We now offer complete heads with pre-installed Pre-Chambers. The fully assembled heads and Pre-Chamber are hydrostatically pressure tested, certified, delivered with our premium head gasket kit, and come ready to install. They also come with an exclusive inconel combustion gasket containing a guaranteed 25,000 hour life.   
Turbochargers for CAT G3600 Engines
Cooper's turbocharger division, TSI, offers a full menu of product support for turbochargers operating on Caterpillar engines. From options to repair and return to a full inventory of exchange turbochargers, we have you covered. We offer door-to-door pickup and delivery. All turbochargers are shipped in reusable custom steel containers. Each unit has been spin tested and comes with a complete set of installation gaskets.
Since 1998, we've partnered with Warren CAT in offering the premier G3600 turbocharger exchange program. The TSI/Warren G3600 turbo exchange program is uniquely tailored to meet the demands of the end-user with immediate availability, quality, and reliability built into every remanufactured turbocharger. Chances are your local CAT dealer is a participating stocking dealer of this ever-growing popular program.
We service turbochargers for CAT engines operating on various types of fuels such as natural gas, diesel, landfill gas, and bio gas.
Exchange turbochargers are available for the following engine models:
G3516B, G3516J
G3520, D3520, LFG3520
G3606, G3608, G3612, G3616 – ADEM – A3, ADEM – A4
(turbochargers of 1st, 2nd, and 3rd generation models)
GCM34-12, GCM34-16
We repair and overhaul turbochargers for the following CAT G3600 engine models:
G3516B, G3516J
G3520, D3520, LFG3520
G3606, G3608, G3612, G3616 – ADEM – A3, ADEM – A4
(turbochargers of 1st, 2nd, and 3rd generation models)
GCM34-12, GCM34-16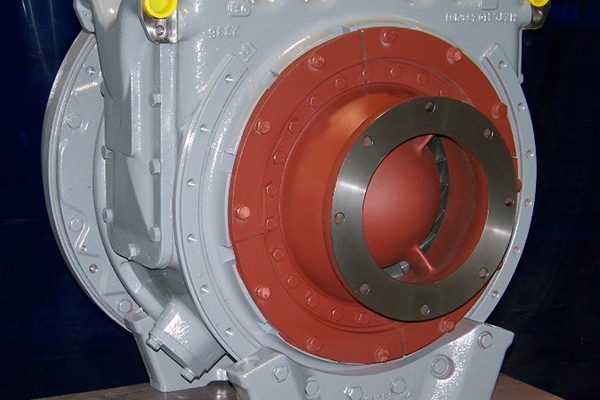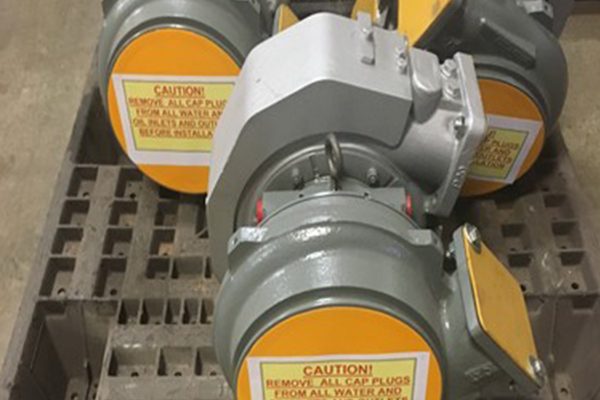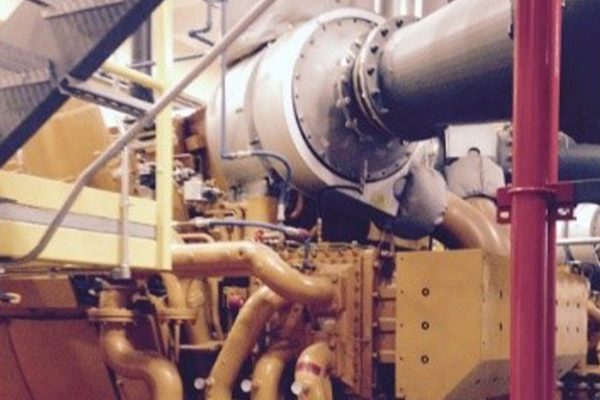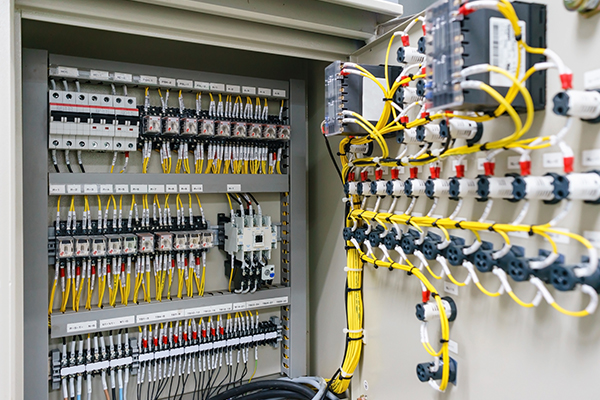 Cooper acquired HOERBIGER's Engine Services (HES) division in 2019, which allows us to offer automation and control panel upgrades for CAT engines. With our advanced technologies, expertise, and project management experience, we offer CAT engine automation and control panel upgrades to increase horsepower, improve efficiencies, reliability of your equipment, and reduce maintenance costs.
| Code | Title | Description | Outcomes |
| --- | --- | --- | --- |
| | Control Panel Upgrades | Control panel upgrades tailored to customer's specific needs and requirements for most makes and model of gas compression and power generation engines. | Combustion stability, Efficiency, Reliability, Maintenance |
| Product Model | Bore x Stroke (in) | Rated Speed (rpm) | Rated HP |
| --- | --- | --- | --- |
| G3606 A4 | 11.8 in x 11.8 in | 1000 | 2010 |
| G3608 A4 | 11.8 in x 11.8 in | 1000 | 2675 |
| G3612 A4 | 11.8 in x 11.8 in | 1000 | 4000 |
| G3616 A4 | 11.8 in x 11.8 in | 1000 | 5350 |
Cooper Machinery Services is an after-sale provider of parts and services for CATERPILLAR engines and compressors. CATERPILLAR is a trademark of Caterpillar Inc.