Cooper has expanded its after-sale capability to include the CAT G3600.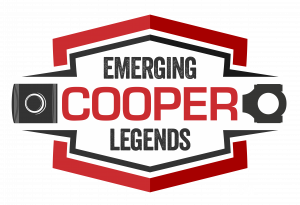 AN EMERGING LEGENDSTM SERIES PRODUCT
cat g3600 engine support OVERVIEW
As part of our Emerging Legends™ series of new products and services, Cooper is excited to introduce the CAT G3600 after-sale support program. We offer remanufactured power heads, high-quality pre-chambers, and 25K, 50K, 75K, and 100K hour "top-end" overhaul kits for the Caterpillar (CAT) G3600 natural gas engines, ready to deliver from our Deer Park, Texas CAT Center-of-Excellence.
Our Overhaul kits are in stock
Cooper's 25K, 50K, 75K, and 100K hour kits are in inventory and ready for shipment. They come pre-packaged with all of the necessary seals and gaskets required for installation.
The kits contain:
| Componentry | 25K Hour | 50K Hour | 75K Hour | 100K Hour |
| --- | --- | --- | --- | --- |
| Exchange Heads | | | | |
| Waste Gate | | | | |
| Turbocharger | | | | |
| Rod Bearings | | | | |
| Pre-Chamber | | | | |
| Fuel System | | | | |
| Seals & Gaskets | | | | |
| Pistons | | | | |
| Liners | | | | |
| Main Bearings | | | | |
| Choke Assembly | | | | |
| Cam Bearings | | | | |
| Connecting Rods | | | | |
| Vibration Damper Kit | | | | |
Our CAT G3600 overhaul kits are built and shipped in one assembly which prevents the customer from spending hours placing orders for individual components. We also offer custom-designed kits for individual customer needs.
Cooper's global CAT G3600 after-sale support program is a member of the Emerging LegendsTM series, our portfolio of new products and services that advance the industry and transform Cooper's traditional way of doing business. Emerging Legends™ serves as a testament to the Cooper commitment of optimizing performance of legacy engines and compressors, helping our customers extend the life of their equipment, and bringing environmentally sustainable solutions to the market.
cat g3600 power head exchange program
The new Cooper power cylinder head cell produces fully assembled and tested power heads that include new premium parts such as springs, valves, guides, keepers, and valve seats. This kit contains Cooper-designed inconel exhaust valves for improved reliability and operational life.
The fully assembled heads are hydrostatically pressure-tested, certified, and delivered ready-to-install with our premium head gasket kits which can be tailored to to meet customer needs. Our leak-free CAT G3600 pre-chambers have been thoroughly vetted by the industry via substantial field trials.
THE PROCESS
CAT G3600 heads are fully disassembled, cleaned, and visual and mag-particle inspected.
All freeze plugs are removed and replaced with new plugs. The head is hydrostatically pressure tested to verify the integrity of the head.
Heads are fully assembled using all new premium components including springs, valve keepers, Markisches Werks valves, and valve seats.
Used, re-qualified, and or reconditioned parts are not utilized.
A Rottler CNC machine tool is utilized to machine all valve seats to ensure precise concentric and vertical alignment of the valve seat, the valve guide, and the valve land.
Full assembly of the head includes new PCC components. 
The assembled head is then pressure tested to assure readiness for operation.
Delivered head assembles are ready for immediate installation on the engine. All gaskets are incorporated into the assembly or provided as part of the delivered head kit.
Head UX program is available for all customers.
cat G3600 pre-combustion chambers
Our standard one-piece pre-chambers are engineered by industry-renowned experts with comprehensive design experience. Our pre-chamber, which is made from a solid steel billet, has been fully tested and validated in the field by both producers and midstream pipeline companies in the harshest environments. We now offer complete CAT G3600 power heads with optionally installed pre-chambers, which are hydrostatically pressure tested, certified, and ready to install. 
For additional cost savings, we offer refurbished CAT G3600 pre-combustion chambers using inconel replacement tips. We also offer a pre-combustion chamber exchange program alternative.
Turbochargers for CAT Engines
Cooper's turbocharger division, Turbocharger Solutions International (TSI), offers a full range of product support for CAT G3600 turbochargers operating on a wide range of fuels such as natural gas, diesel, landfill gas, and biogas. From parts, to repairs, to a full inventory of unit exchange turbochargers, we have you covered. We offer door-to-door pickup and delivery, and all turbochargers are shipped in reusable custom steel containers. Each unit has been spin-tested and comes with a complete set of installation gaskets. 
Exchange, repair, and overhaul of turbochargers are available for the following engine models:
G3516B, G3516J
G3520, D3520, LFG3520
G3606, G3608, G3612, G3616 – ADEM – A3, ADEM – A4
(turbochargers of 1st, 2nd, and 3rd generation models)
GCM34-12, GCM34-16
Proper turbocharger testing is vital to achieving exceptional performance. Our 6,200 sq. ft. test cell in Salina, Kansas houses three sophisticated turbocharger test stands that permit testing of all turbochargers. This closed-loop system simulates on-engine conditions with two gas-fired burners. Real-time internet test monitoring allows the option of remote witness testing.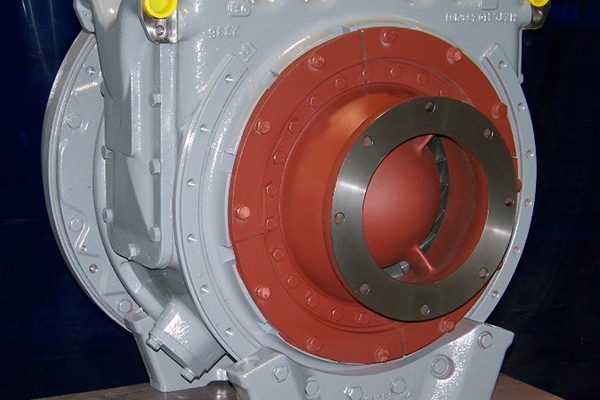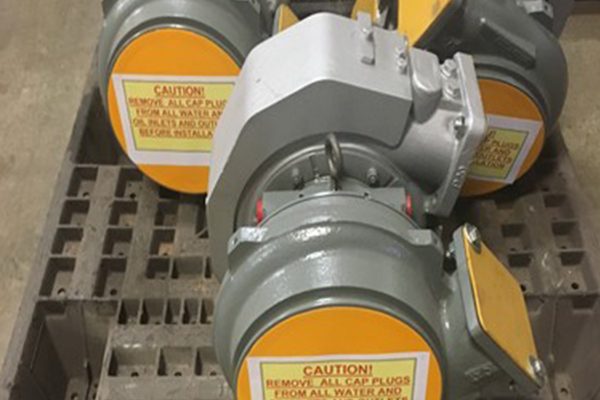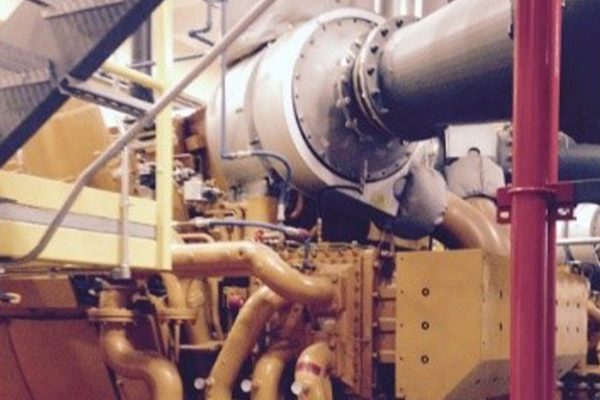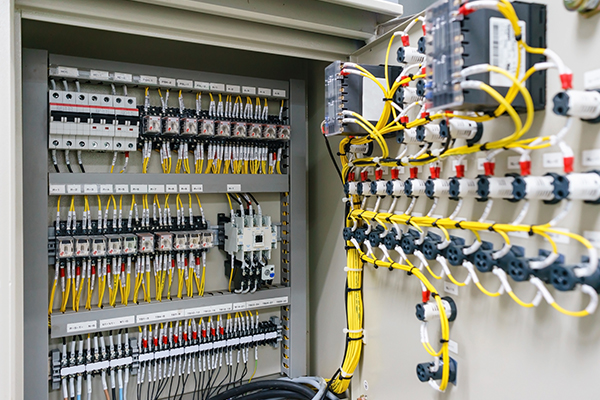 Cooper has designed and now offers automation and custom control panel upgrades for CAT G3600 engines. Applying our advanced technologies, engine expertise, and extensive project management experience, we can increase horsepower, improve efficiencies, enhance reliability, and reduce maintenance costs.
| Code | Title | Description | Outcomes |
| --- | --- | --- | --- |
| Engine Controls | Control Panel Upgrades | Control panel upgrades tailored to customer's specific needs and requirements for most makes and model of gas compression and power generation engines. | Combustion stability, Efficiency, Emission, Reliability, Maintenance |
| CAT GCM 34 Series Cylinder Head Rebuild Service | Rebuild Services | The cylinder head rebuild service offers a better-than-O.E.M. condition head that can be purchased at a fraction of the cost and increases lifecycle. | Increased head lifecycle, Convenient, Cost-Efficient, Maintenance |
| Product Model | Bore x Stroke (in) | Rated Speed (rpm) | Rated HP |
| --- | --- | --- | --- |
| G3606 A4 | 11.8 in x 11.8 in | 1000 | 2010 |
| G3608 A4 | 11.8 in x 11.8 in | 1000 | 2675 |
| G3612 A4 | 11.8 in x 11.8 in | 1000 | 4000 |
| G3616 A4 | 11.8 in x 11.8 in | 1000 | 5350 |
IMPROVED VALVE SEAT REMOVAL PROCESS
CAT GCM 34 Series Cylinder
Head Rebuild Service
A CAT GCM 34 series cylinder head can be very costly to repair and poses a serious challenge due to questionable plans for continued support from the O.E.M. Cooper's CAT GCM 34 series cylinder head rebuild service offers the customer a better-than-O.E.M. condition cylinder head that can be purchased at a fraction of the cost and increases the lifecycle of the cylinder head. And Cooper's exceptional parts and service warranty goes above and beyond the O.E.M.'s.

Implemented in September 2021, Cooper's unique valve seat removal process reduces the outside diameter of the seat insert allowing for an extraction process that has minimal impact on the head casting material responsible for the interference fit. This process reduces or eliminates damage to the valve seat bore that typically occurs with the standard mechanical pressing process. The innovative method doubles the number of head rebuilds possible during the head's lifespan.