Cooper is now a complete provider of parts, service, repairs, and upgrades for Waukesha VHP engines.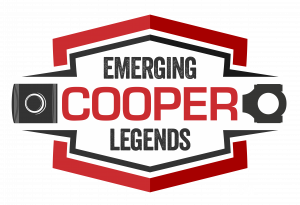 IN DEPTH EXPERTISE, CAPABILITIES, AND PARTS INVENTORY
Cooper has expanded its aftermarket service offerings for the Waukesha VHP engine product line with its acquisition of Energy Dynamics LLC (EnDyn) in February 2020. EnDyn has been a market leader in the supply of parts, service, upgrades, and technical support for Waukesha and other brand engines and compressors since 1978.
Cooper, through EnDyn Waukesha VHP engines, services all aspects of Waukesha engines from its 71,000 sq.ft. facility in Alice, Texas. We maintain a vast inventory of new spare parts, maintenance kits, and remanufactured and exchange components to provide 100% coverage for your Waukesha engines. In addition to replacement parts, Cooper provides reconditioned and exchange "zero hour" overhauled engines (dyno operated and approved), to better serve our customers' requirements. To further enhance the performance of your legacy Waukesha VHP engines, our engineering team has developed many control modernization, ignition, and parts upgrades.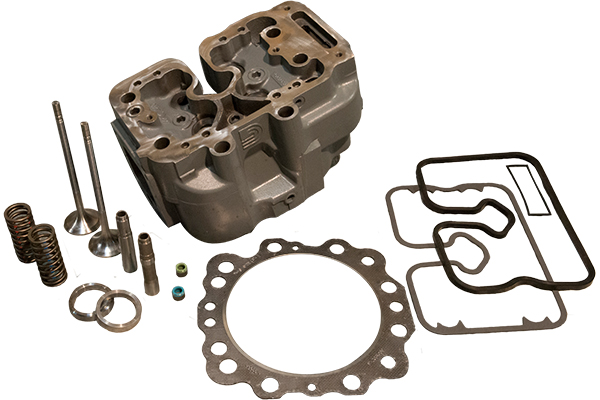 We have a complete product line of overhaul parts for VHP Series 2 (7042, 3521, 9390) model units. We are constantly expanding our offerings to include other product models. We provide 100% coverage for all of your parts requirements, including complete water pumps, exhaust manifolds, front end gears, oil pumps, cylinder heads, hydraulic push rods, and cam follower assemblies.
waukesha vhp service & repairs
Cooper has provided a complete line of engine field and shop services for Waukesha engines for decades. From preventative maintenance, to shop and field overhauls, to field machining, to repairs in our many global shops, our Cooper service teams are fully trained on Waukesha engines and stand ready to assist our customers with all their service needs.
Cooper is your one-stop-shop for both technology and engineering services upgrades for your Waukesha engine. With our advanced technologies, expertise, and project management experience, we offer Waukesha upgrades to reduce engine emissions, increase horsepower, improve efficiencies and reliability of your equipment, and reduce maintenance costs.
To further strengthen our upgrade portfolio for Waukesha engines, Cooper acquired HOERBIGER's Engines Services (HES) division in 2019. Cooper now offers even more upgrade technologies including the HyperLogic™, ePCC™, ePFI™, and control panel upgrades. The Engine Services team offers engine emissions reduction and efficiency improvement upgrades, applicable to all types of Waukesha engines.
waukesha vhp center of excellence
To further strengthen our Waukesha product offering, Cooper recently acquired Energy Dynamics LLC (EnDyn) located in Alice, Texas. EnDyn is recognized globally as a supplier of parts, service, repairs, and exchange engines for the Waukesha product line. After its acquisition, the EnDyn location was named our Cooper center of excellence for our Waukesha product line.
EXCEPTIONAL QUALITY & ABSOLUTE DEPENDABILITY
EnDyn was started by two former Cooper employees in 1978. Since then, it has been a market leader in the supply of parts, service upgrades, and technology support for AJAX and Waukesha engines and compressors. Cooper has been a legendary leader in gas compression and power generation for nearly two centuries. With our acquisition of EnDyn, our Waukesha VHP technical expertise and parts and service offerings have grown exponentially to support our customers.
| Code | Title | Description | Outcomes |
| --- | --- | --- | --- |
| CPE20001 | Electronic Pre-Combustion Chamber (ePCC) | Electronically controlled pre-combustion chamber check valve (ePCC™) precisely controls fuel injection and allows the engine to run consistently smoother and cleaner | Combustion Stability, Reliability, Maintenance |
| CPE20002 | HyperLogicTM System | Advanced air/fuel ratio control system for two- and four-stroke, turbocharged, spark-ignited engines | Efficiency, Emissions, Reliability, Maintenance |
| CPE20004 | Canada's Engine Emissions Regulations | New solution for high-speed pre-chamber engines specifically focused on satisfying the Federal Rule while also qualifying for Alberta GHG Offset & Carbon Trading Funding. | Emissions |
| CPE20008 | Electronic Port Fuel Injector (ePFI) | A solenoid operated fuel valve and electronic control system designed for large, four cycle natural gas engines | Efficiency, Emissions, Reliability |
| | Control Panel Upgrades | Control panel upgrades tailored to customer's specific needs and requirements for most makes and model of gas compression and power generation engines. | Combustion stability, Efficiency, Emission, Reliability, Maintenance |
WAUKESHA PRODUCT MODELS SUPPORTED
| Product Model | Bore x Stroke (in) | Rated Speed (rpm) | Rated HP |
| --- | --- | --- | --- |
| P9390GSI | 9⅜ x 8½ | 1200 | 2250 |
| P9390GSI | 9⅜ x 8½ | 1200 | 1980 |
| L7044GSI | 9⅜ x 8½ | 1200 | 1680 |
| L7042GSI | 9⅜ x 8½ | 1200 | 1480 |
| L7044L | 9⅜ x 8½ | 1200 | 920 |
| L5794GSI | 8½ x 8½ | 1200 | 1380 |
| L5794LT | 8½ x 8½ | 1200 | 1450 |
| L5774LT | 8½ x 8½ | 1200 | 1280 |
| F3524GSI | 9⅜ x 8½ | 1200 | 840 |
| F3514GSI | 9⅜ x 8½ | 1200 | 740 |
| F3524GSI | 9⅜ x 8½ | 1200 | 460 |
| P9390G | 9⅜ x 8½ | 1200 | 1366 |
| L7042G | 9⅜ x 8½ | 1200 | 1025 |
| F3521G | 9⅜ x 8½ | 1200 | 515 |
The Emerging LegendsTM Series is a portfolio of new products and services that advance our industry and transform Cooper's traditional way of doing business. Emerging Legends serves as a testament to Cooper's commitment to optimizing the life of legacy engine and compressor assets, helping our customers preserve their legacy equipment, and bringing environmentally sustainable solutions to the industry.
Cooper Machinery Services is an after-sale provider of parts and services for WAUKESHA engines. WAUKESHA and VHP are trademarks of INNIO Waukesha Gas Engines Inc.