Cooper's Deer Park, Texas COE specializes in after-sale parts and services for CAT G3600 engines.
CAT G3600 center of excellence (COE)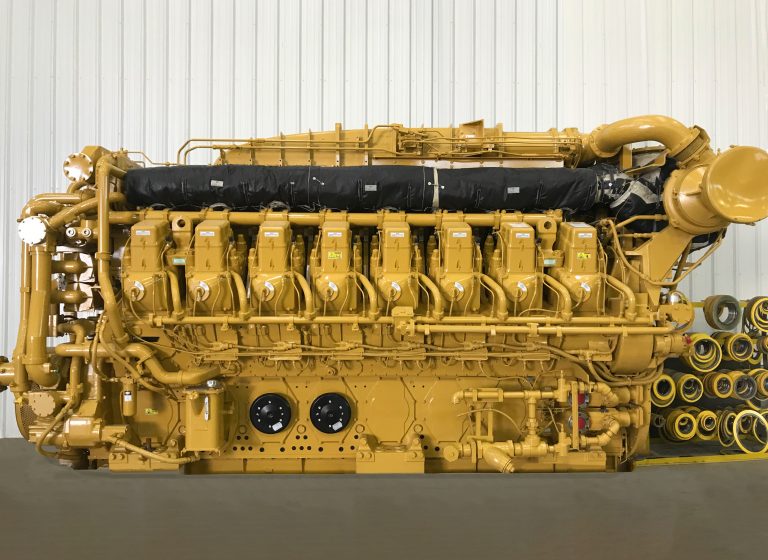 Cooper's Deer Park, Texas facility is now the home of our CAT G3600 engine parts, service, upgrades, and technical support program, and it serves as the CAT G3600 center of excellence. Cooper services all aspects of these CAT G3600 engines in our 200,000 sq. ft. facility. Cooper stands ready with CAT G3600 remanufactured power heads, high-quality prechambers, CAT turbochargers, and 25,000 hour "top-end" overhaul kits for the Caterpillar (CAT) G3600 natural gas engines (3606/3608/3612/3616 A3 & A4 models), ready to deliver from our Houston, Texas Center-of-Excellence. Cooper will be offering complete CAT G3600 engine overhaul packages for 50,000 hour, 75,000 hour, and 100,000 hour turnarounds.
In addition, we offer CAT engine automation and control panel upgrades to increase horsepower, improve efficiencies, and reduce maintenance costs. Starting in mid-2021, Cooper began offering CAT engine overhaul kits for 50,000 and 100,000 hour turnarounds which are be specially designed to offer our customers everything they need in one convenient package.
CAT G3600 COE Core Capabilities
The CAT G3600 COE provides the following parts, repairs, and services:
CAT G3600 COE specialty machining tools

Our service division includes overhaul/repair cells, unit fabrication/packaging bays, a machine shop, including three (3) engine dynamometer stands capable of load testing engines, up to 5,000 brake horsepower. Our service team utilizes a USDOT-registered fleet of one-ton trucks for field technical service, overhaul, and repair. 
Address
1100 Georgia Avenue
Deer Park, Texas 77536
Established
1962
Property
10 acres
Roofline
200,000 ft2
Equipment

5-ton cranes (3)
7.5-ton cranes (2)
10-ton crane (1) 
15-ton cranes (4)
30-ton crane (1)
40-ton cranes (2)
dozens of multiple jib cranes in the departments
Sales & Product Line Leader
Operations Support/
Warehouse Management
Service Manager/
Technical Consultant