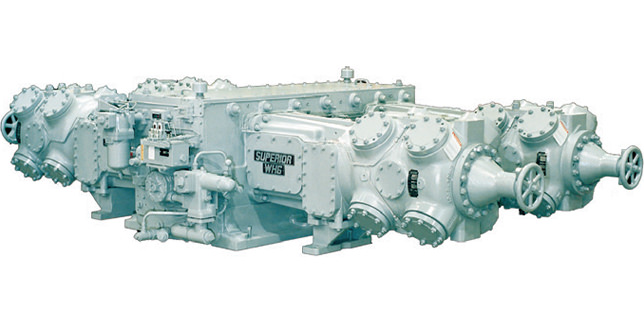 MH / WH Superior Compressors
Superior compressors are the perfect choice for your compression needs.
Superior high-speed reciprocating compressors have a range of 290 to 9,000 hp (216 to 6,711 kW) and are manufactured in a wide variety of models, including our C-Force, RAM, MH, WH, and WG series compressors. Superior compressors contain a variety of different strokes that can be fitted with a large selection of compressor cylinders that will maximize the output and production in a variety of different gas applications.
Superior products are designed to provide the flexibility needed to meet API 618 requirements. Our quality parts are resistant to corrosion from up to 2% sour gas without special trim, making Superior the perfect solution for process gas applications.