Used & Refurbished Engine
& compressor equipment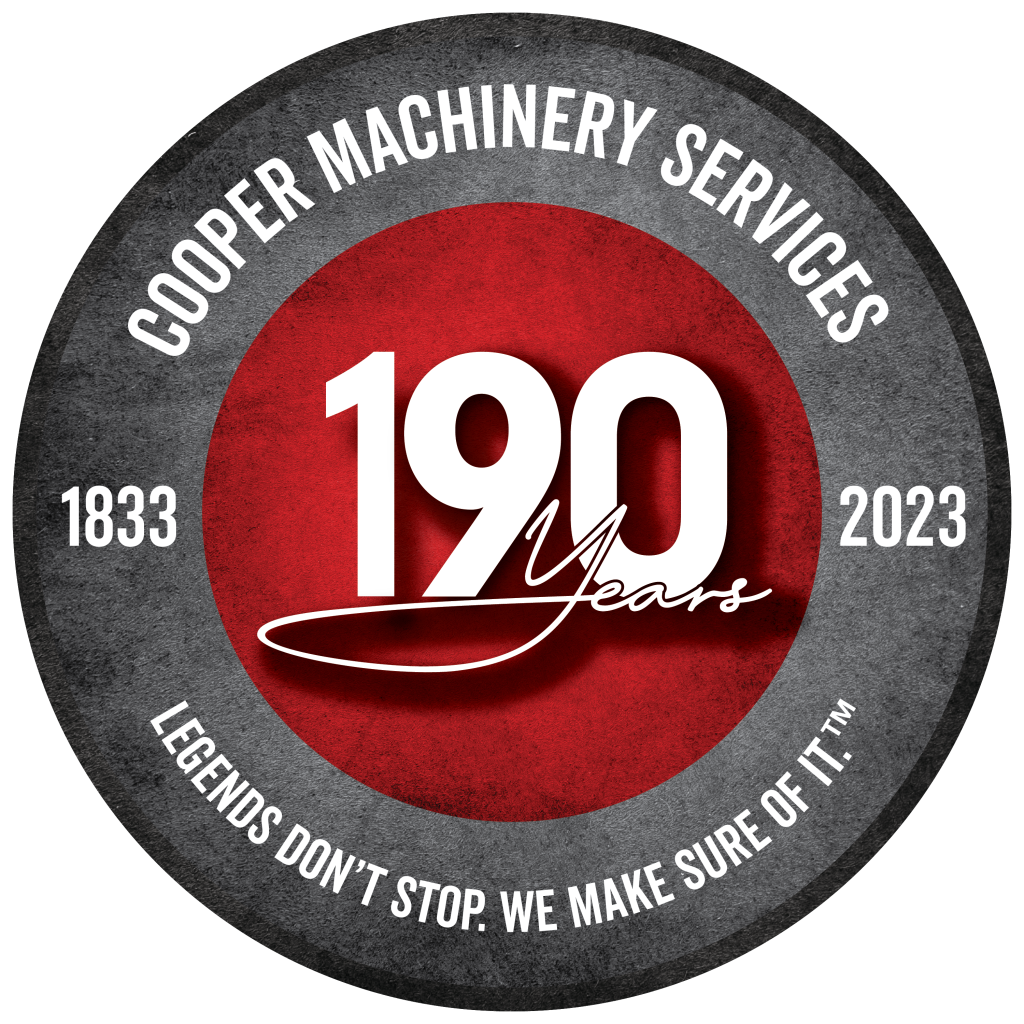 When time and wear take their toll on hard-working equipment, it is sometimes necessary to replace key components so they can, once again, perform at their peak efficiency. Cooper is committed to supplying all of your parts needs with quality and on-time delivery as our primary goals. Through the acquisition of a refurbished reciprocating engine and compressor parts company, Cooper now offers a more robust inventory of used and refurbished parts to our gas compression and power generation customers from our new 20k ft.2 facility in Odessa, Texas. Refurbished parts are validated, cleaned, and inspected to ensure dimensional soundness. Parts that do not meet industry standards are restored to usable condition. All parts will be cleaned, inspected, and NDT tested to ensure the part is non-cracked and non-repaired. Used and refurbished parts are available for integral and high-speed reciprocating engine and compressor brands such as:
Cooper stocks and delivers power and compressor parts to our customers quickly and efficiently, and that's why we house thousands of different parts for most major brands of engines and compressors. Parts include but are not limited to cylinders, heads, manifolds, pistons, liners, rods, oil/water pumps, turbochargers, crosshead guides, unloaders, sprockets, gears, covers, and packing cases.
Implementing a full-scale used and refurbished parts business within Cooper allows us to better serve our customers with urgent delivery needs.
Cooper can better serve customers with added support for non-O.E.M. equipment such as Clark, Ingersoll Rand, and Worthington engines.

Used and refurbished products provide a fast and reliable alternative to a complete replacement.
Address
315 Sadie Street
Odessa, Texas 79764
Established
2023
Property
4 acres
Shop
20,000 ft2
Inventory
Equipment
2-ton crane (1)
5-ton crane (4)
VP, Used & Refurbished Equipment
Senior Operations Coordinator
VP, Used & Refurbished Equipment
David Tomes is a 40+ year gas compression guru who began his career in the industry as a Cooper mechanic in 1980 working globally on reciprocating engines-compressors. In 1996, he moved to NRG Energy where he managed their United States Operation. Since 2010, David has owned his own compression business specializing in the overhaul and refurbishment of reciprocating equipment and parts for AJAX, Clark, Cooper-Bessemer, IR, Waukesha, and Worthington models. Today, David leads Cooper's used and refurbished parts and equipment business located in Odessa, Texas.