The History of caterpillar
(CAT) G3600 power engines
A Robust History Dating Back to 1910
Benjamin Holt, inventor of the first commercially successful track-type tractor and founder of The Holt Manufacturing Company, Inc., registered the "Caterpillar" trademark in 1910 after his nephew exclaimed that the tracked vehicle Holt invented looked like a big caterpillar.
In 1925 Benjamin Holt and C.L. Best, competitors in the tractor industry, merged taking the name Caterpillar Tractor Co. During the depression, the duo focused on improving product reliability and performance. In an effort to develop diesel engines for power to replace steam engines, a hand-built diesel engine prototype was released, the D9900 also known as "Old Betsy".
A separate division was created in 1931 to focus on engine development for areas like generator sets and marine power. In the 1950's a diesel engine was converted to run on natural gas which paved the way for Caterpillar to move into the oil and gas industry. Through the 60s, 70s and 80s engine series 3300, 3400, 3500 were developed, making Caterpillar the largest manufacturer of power engines in the world.
The CAT 3600 line was introduced in 1984. The diesel engine quickly earned a reputation in the field as a robust performer, a reliable provider of optimized power and low maintenance in high horsepower applications. The first G3606 featured a horsepower range of 1500‐1666 bhp and NOx level of 0.7 g/hp‐hr.
In 2020, Cooper Machinery Services began providing parts, shop repairs, and service for the CAT 3600 engine line out of our Deer Park, Texas engine center-of-excellence.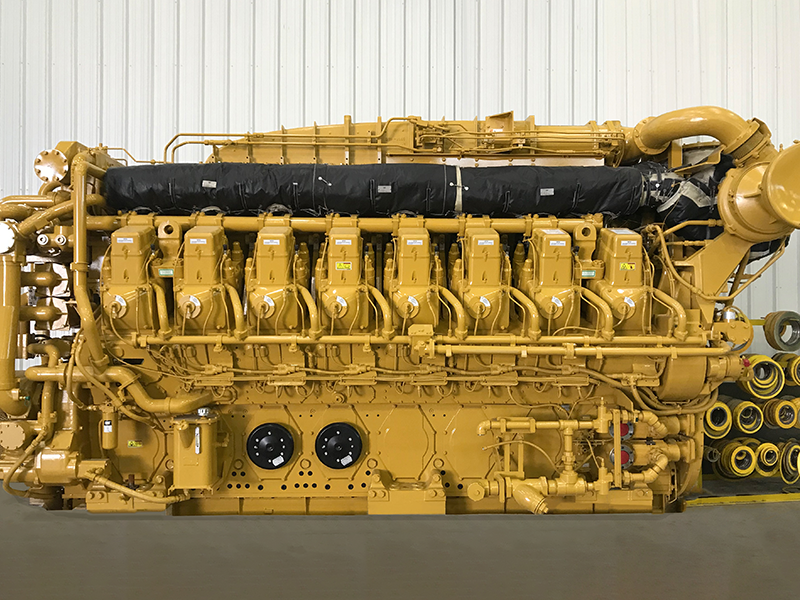 CAT Brand Overview
CAT Parts & Equipment
CAT Services