Cooper's Huntington, West Virginia service shop provides full after-sale support for large-bore and small-bore engines and compressors.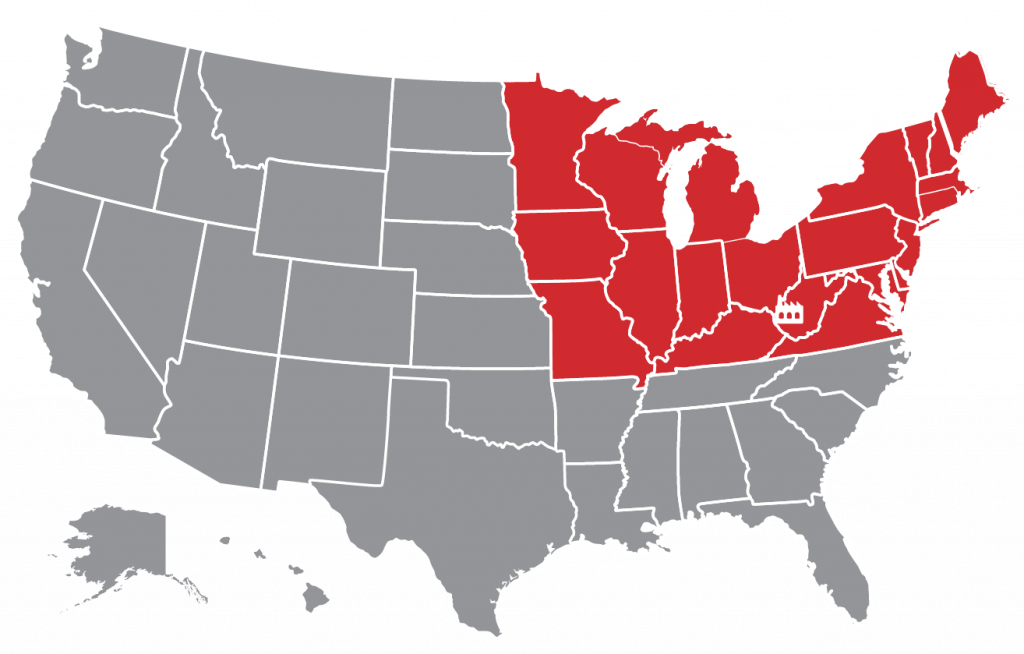 Cooper's Huntington, West Virginia service shop and manufacturing center offers a diverse array of services including in-house engine and compressor repairs and overhauls, parts manufacturing, and parts warehousing. Established in 1997, the Huntington service center provides after-sale support for all the major engine and compressor brands from Cooper services (see below). Huntington specializes in parts supply and repair of large-bore integrals such as Cooper-Bessemer, Clark, Ingersoll Rand, and Worthington. In addition to traditional engine-compressor services, we have a full weld shop and metallizing department that can be used for a variety of applications. Our shop features manual and CNC machine tools. Portable equipment gives us the ability to machine parts in the field, reducing downtime, eliminating unnecessary teardown and shipping expenses, and alleviating the need for customer inventory.
huntington shop Core Capabilities
The Huntington Service Shop is the Cooper Northeast regional shop/warehouse for genuine OEM parts and service, covering the following reciprocating compression and engine products:
This location specializes in the following types of service and repair:
This location has the following specialty machining tools:
COOPER CASE STUDY: Great job by our Huntington, West Virginia Cooper shop team in manufacturing this new custom-designed air intake manifold for a Clark TCVC-20 (12,000 HP) located in Mississippi. Cooper engineers designed this two-piece manifold to replace a cracked one-piece bank manifold. The new manifold is a drop-in replacement of the original, and the two 20' sections are much easier to handle and install than the one piece. The Cooper service team will install the manifold during an upcoming overhaul.
Email
NortheastSales@CooperServices.com
Phone
304-529-7467
Address
3787 16th St. Rd.
Huntington, West Virginia 25701
Established
1997
Property
5 acres
Roofline
20,000 ft2
Shop
15,000 ft2
Office
5,000 ft2
Equipment
3-ton crane (1) 7.5-ton crane (1)
Northeast Regional Director
Northeast Service Supervisor
Huntington Machine Shop Manager
Huntington Shop Supervisor
Kelly Hargrove is a 43 year compression industry veteran. Kelly started his career with El Paso/Kinder Morgan in 1979 as a college summer hand and learned engines and compressors in his roles as operator and senior mechanic before moving into leadership and management roles. Most recently, Kelly served as mechanical maintenance manager in Mercer, Pennsylvania where he managed all elements of equipment maintenance and gas pipeline operations.