emerging legendsTM Series
New breakthrough Cooper products and services for the gas compression and power industries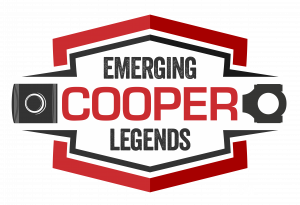 Cooper's emerging legendsTM series
At Cooper Machinery Services (Cooper), we are proud of our past and the legendary people and engine-compressor products that made this company great for so long. In the last century, our engineering advancements for engines and compressors have allowed us to improve our great industry and further the cause of our customers. But when a company like Cooper approaches its 200th birthday, it is easy to develop a culture that relies on the business practices and philosophies that sustained it for so long.  It becomes normal to avoid change.  It becomes customary to not listen. The new Cooper understands that. That is why we have created the Emerging Legends TM Series, a portfolio of new products and services that advance our industry and transform Cooper's traditional way of doing business. Emerging Legends serves as a testament to Cooper's  commitment to optimizing the life of legacy engine and compressor assets, helping our customers preserve their legacy equipment, and bringing environmentally sustainable solutions to the industry.
Our Emerging LegendsTM products and services include:
Our Emerging Legends TM product lines include:
The new Cooper is driven to working with our industry to preserve the engine and compressor assets that have served us for so long and to keep them running clean and in a sustainable manner. Just like we have done since 1833. Discover today how our Emerging Legends products and services can help you.
emerging legendsTM series new Products & Services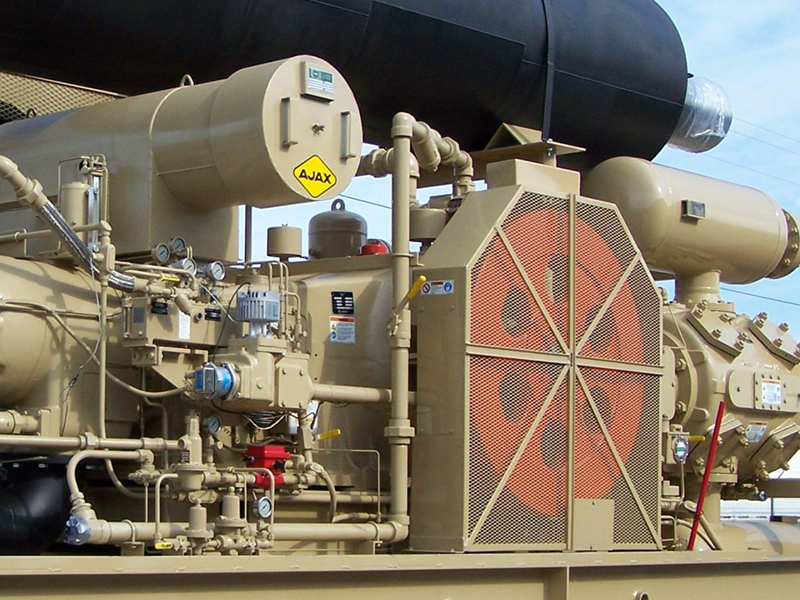 CleanBurn PlusTM AJAX 2800 Integral Engine
Cooper has redesigned the AJAX 2800 series engine components and combustion geometry to deliver a significant reduction in NOx and hydrocarbon (THC) and emissions using lean combustion and without selective catalytic reduction (SCR). The new and improved AJAX CleanBurn PlusTM 2800 integral engine-compressor now operates at or below 0.5 g/bhp-hr NOx levels and with additional reductions in hydrocarbons and fuel consumption. Retrofits are available for AJAX engines.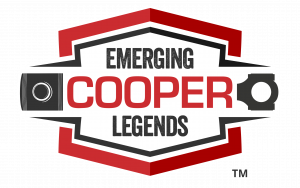 CleanBurn PlusTM SUPERIOR 825 Engine
Cooper has invested heavily in research and development of the latest version of the Superior 825 family of engines, the CleanBurn Plus™ Superior engine line. The engine reduces emissions levels through redesign of engine components and combustion geometry. The CleanBurn Plus™ system provides the reliable operation of the Superior SGT series engine while achieving 0.5 g/bhp-hr NOx emissions and reducing greenhouse gas (reduced fuel slip and improved fuel economy).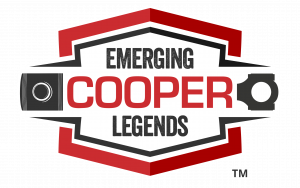 Extended Life Power Piston Rings
Our new plasma sprayed Mo2 coated power piston rings are now offered as an alternative to traditional Ferrox coated rings. The Mo2 coating technology was first introduced to large bore diesel engines in the marine industry and has been applied with great success. Cooper is now launching Mo2 coated rings in the large bore integral gas engine market to reduce the risk of start-up and break-in failures, and to allow extended time between overhauls. The Mo2 coated rings are available for large bore, slow-speed product brands such as Clark, Cooper-Bessemer, Ingersoll Rand, and Worthington. Mo2 coated piston rings are compatible with all cylinder liner materials.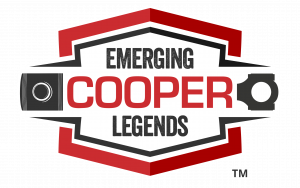 CAT G3600 After-Sale Service Support
Cooper is excited to introduce our new global CAT G3600 after-sale support program. We now offer remanufactured power heads, high-quality prechambers, CAT turbochargers, and 25,000 hour "top-end" overhaul kits for the Caterpillar (CAT) G3600 natural gas engines (3606/3608/3612/3616 A3 & A4 models), ready to deliver from our Houston, Texas Center-of-Excellence. In addition, we offer CAT engine automation and control panel upgrades to increase horsepower, improve efficiencies, and reduce maintenance costs. Starting in mid-2021, Cooper will offer CAT engine overhaul kits for 50,000 and 100,000 hour turnarounds which will be specially designed to offer our customers everything they need in one convenient package.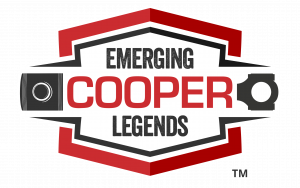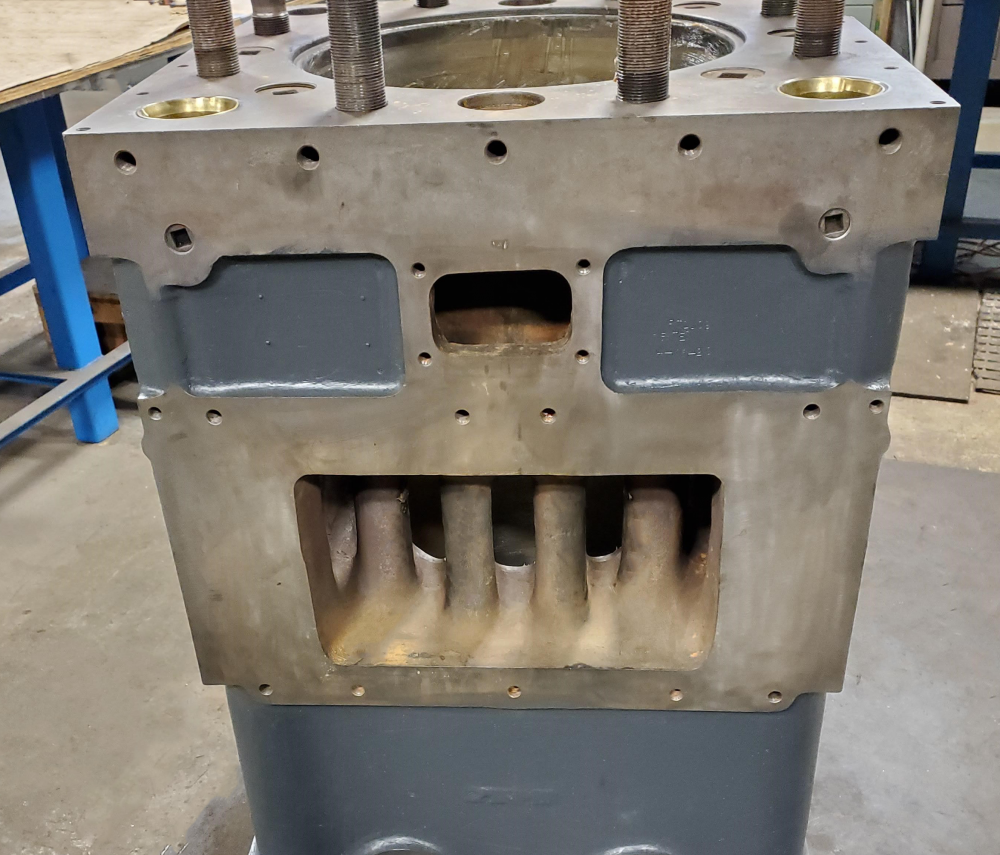 Electrolytic Hard Iron Plating for Power Cylinders
Cooper now offers electrolytic hard iron plating as the engineering standard for the protection and restoration of power cylinders for large compression and power generation engines. Concern for environment, health and safety is rendering the process of hexavalent chrome plating a less attractive option within gas compression industry. Accordingly, the hard iron plating process replaces the use of porous chrome plating in its entirety within Cooper. Electrolytic hard iron plating has been used for many years and has a successful track record as an alternative to porous chrome plating.
Hard iron plating is available for large bore power cylinder repair on most engine product lines, including Clark, Cooper-Bessemer, Enterprise, Ingersoll Rand, and Worthington.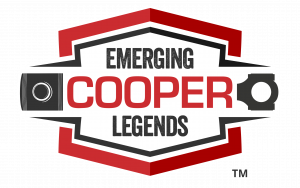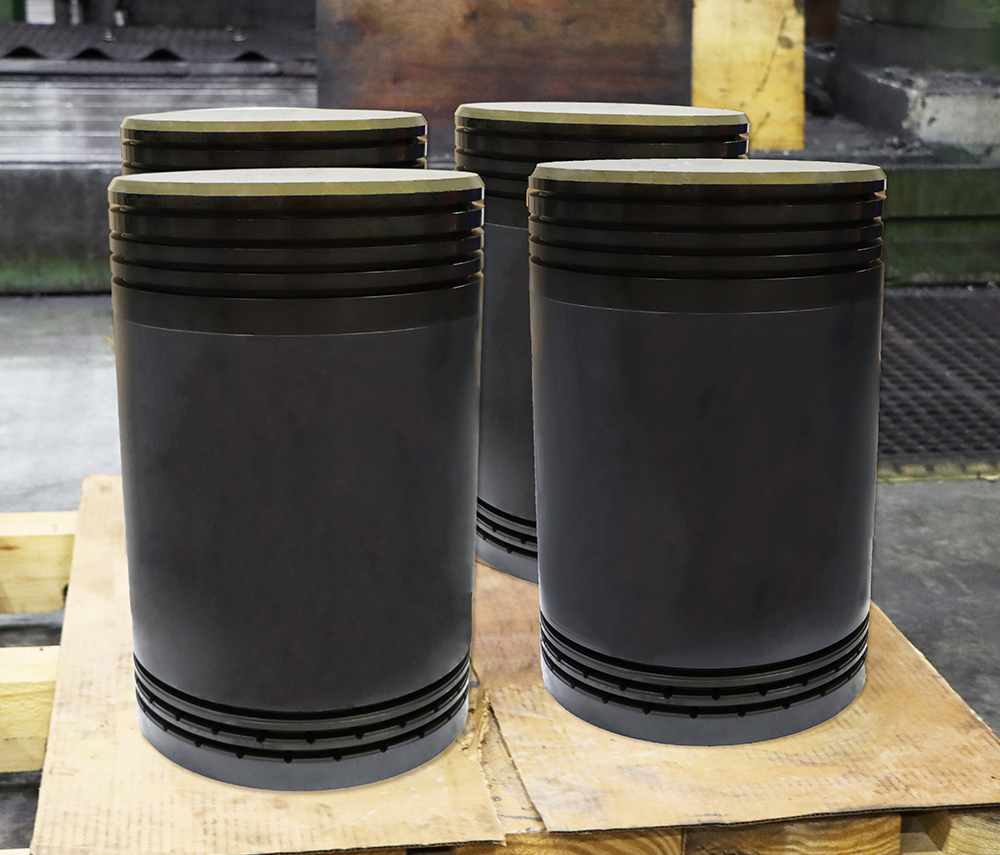 Dual Coated Power Pistons
Cooper's dual coated technology is now our engineering standard for the protection of power pistons for large compression and power generation engines. Reliability and environmental issues caused by tin plating are eliminated with the use of dual coated power pistons. 
Dual coating replaces the use of tin plating in its entirety. Cooper has accumulated thousands of engine operational hours with dual coated piston on Cooper-Bessemer GMW, Quad and V-275 models. Dual coating is available on new pistons for all products models of Cooper-Bessemer slow-speed engines, and it will become available for AJAX, Clark, Ingersoll Rand and Worthington slow-speed engines toward the end of 2021.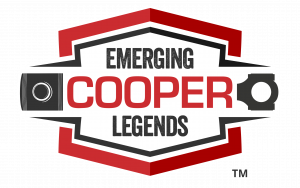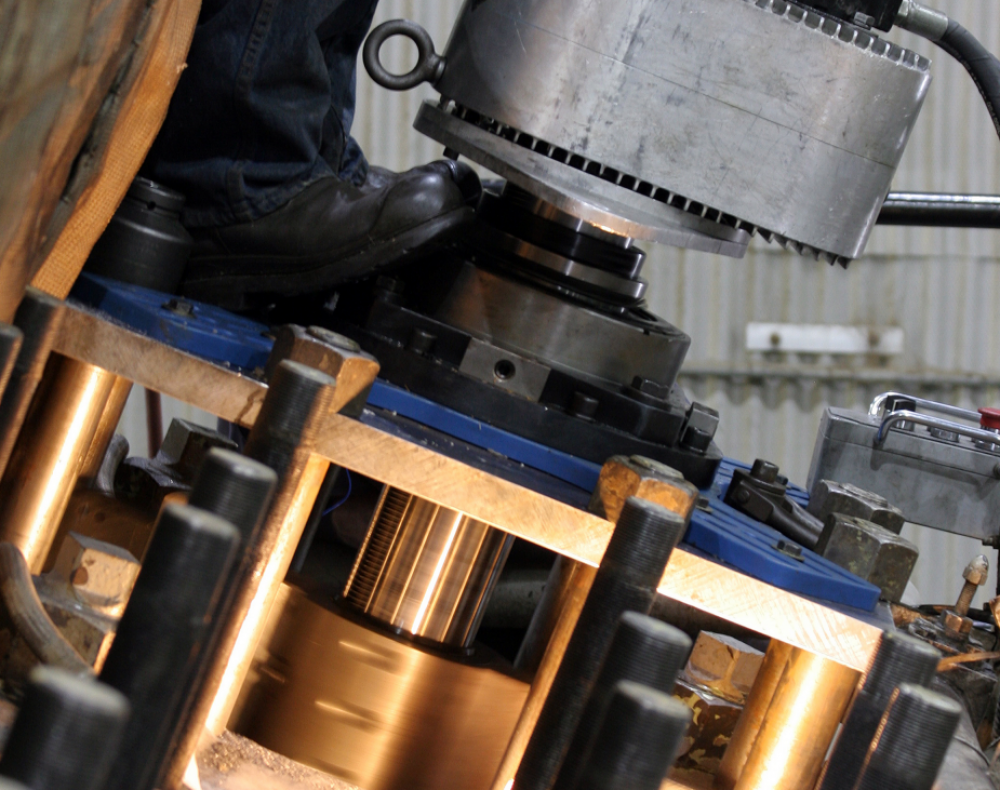 Cooper provides field machining to our compression customers. When time and wear take their toll on hard-working gas compression equipment, it is sometimes necessary to re-machine key parts so they can, once again, perform at their peak efficiency. To assist our customers with this process, Cooper has added robust field machining capabilities to our arsenal.
Field Machining is available for most makes and models of high-speed and slow-speed engines and compressors, including AJAX, Cooper-Bessemer, Enterprise, Gemini, Superior, CAT, Clark, Ingersoll Rand, Waukesha, and Worthington.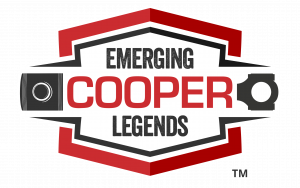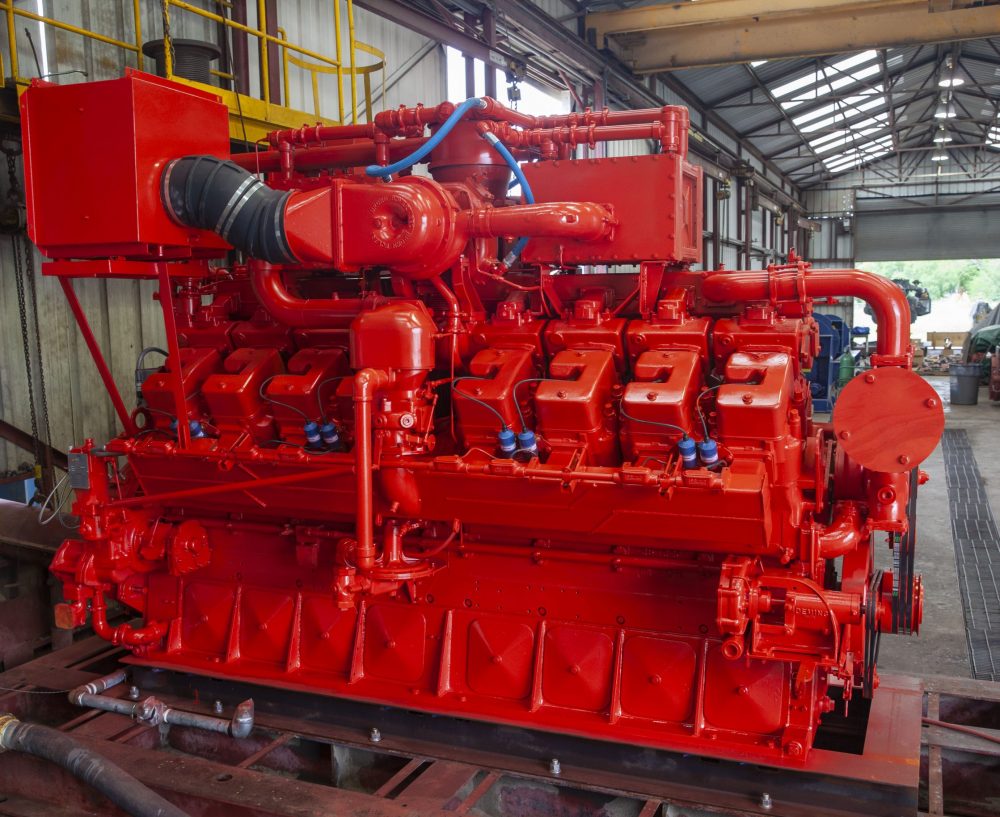 Cooper has added after-sale service offerings for the Waukesha VHP Series 2 (7042, 3521, 9390) engine product line and now services all aspects from parts to service to repair.    Cooper maintains a vast inventory of new spare parts, maintenance kits, and remanufactured and exchange components to provide 100% coverage for your Waukesha VPH engines. In addition to replacement parts, Cooper provides reconditioned and exchange "zero hour" overhauled engines (dyno operated and approved), to better serve our customers' requirements. To further enhance the performance of your legacy Waukesha VHP engines, our engineering team has developed many control modernization, ignition, and parts upgrades.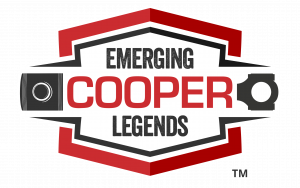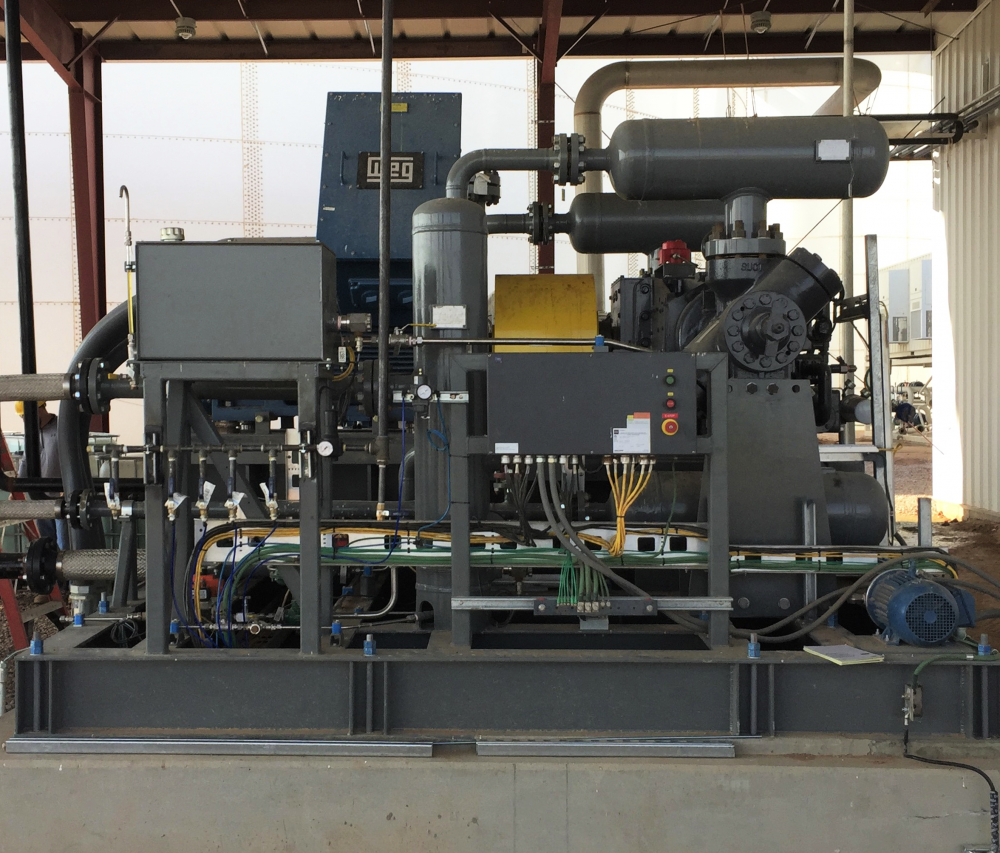 Compressor Package Services
Cooper now offers refurbished and repackaged gas compression packages to our global compression customers. For customers who are budget-conscious and/or have an immediate need for compression, a used package from Cooper is the right choice. The lead times for a used package will be much shorter compared to a newly built package, and our O.E.M. certified refurbished packages carry the same warranties and guarantees as our new compressors.
Based on your compression requirements, Cooper provides engineering services to perform sizing calculations and then searches the world for used compression packages to fit your needs.